Sunday afternoon, as the number of confirmed coronavirus cases in Brazil passed 100, President Jair Bolsonaro left the presidential palace in Brasilia to mingle among thousands of pro-government demonstrators outside.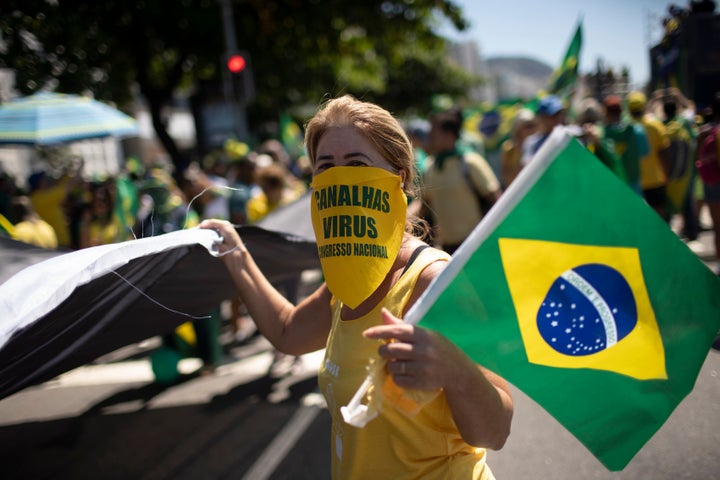 I think it will be much uglier [in Brazil] than it is here. And I think it's going to be potentially much uglier than it has been in Italy.
Monica de Bolle, Peterson Institute for International Economics
Social isolation is hard for the urban poor in the U.S.; for the 1.4 million residents of Rio's favelas, it is nearly impossible.
If government does nothing or does things which are insufficient … this is an economy that is going to be engulfed by an epidemic and at the same time an economic depression.
Monica de Bolle, Brazilian economist